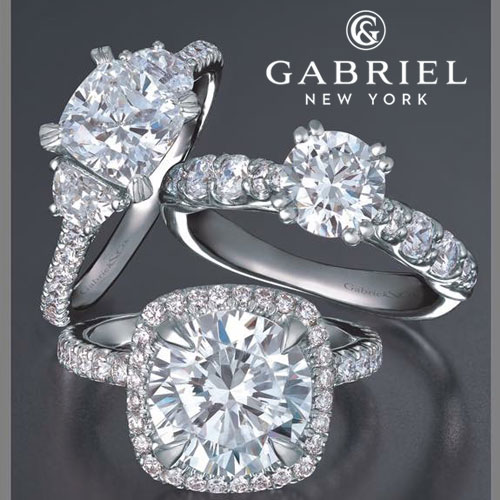 Gabriel New York presents a collection of jewelry that is truly dynamic. Rings, pendants and earrings that serve to proudly commemorate the most important moments of our lives.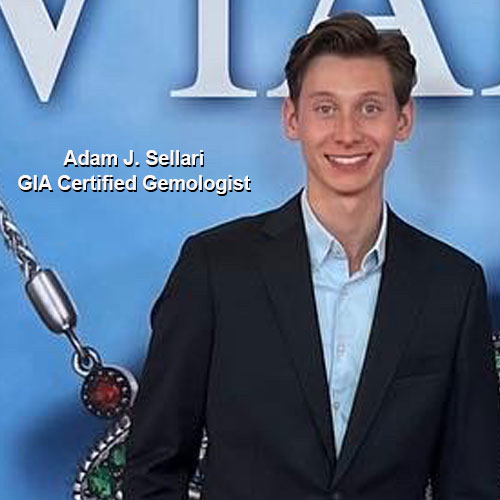 Le Vian
The world of Le Vian features Chocolate Diamonds, Vanilla Gold, Raspberry Rhodolite and so many other delicious jewelry treats. Explore the gorgeous diamonds and gemstones from Le Vian.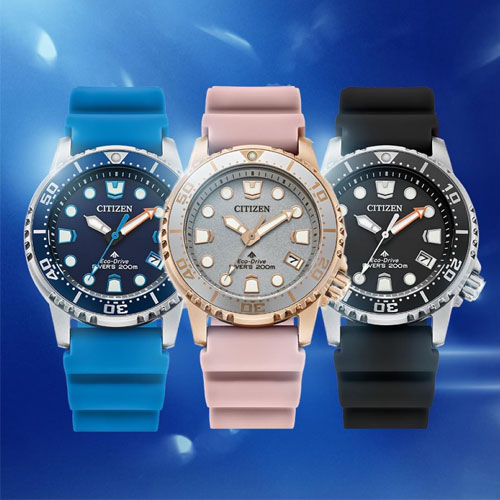 Citizen Watches
"The Fusion of Technology and Beauty," remains a constant theme for one of the most versatile watch collections available to both men and women. Whether you desire a time piece that is elegant, sporty or tough enough to be part of your workday, Citizen has the watch for you.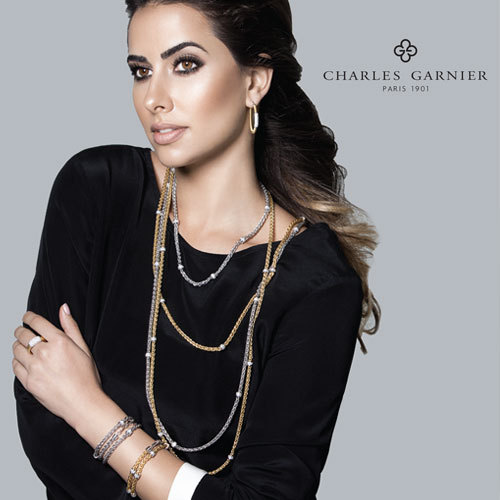 Charles Garnier
Elegant and refined jeweler Charles Garnier Paris redefines contemporary jewelry basics through the utilization of the latest technical innovation and constant care for perpetual harmony.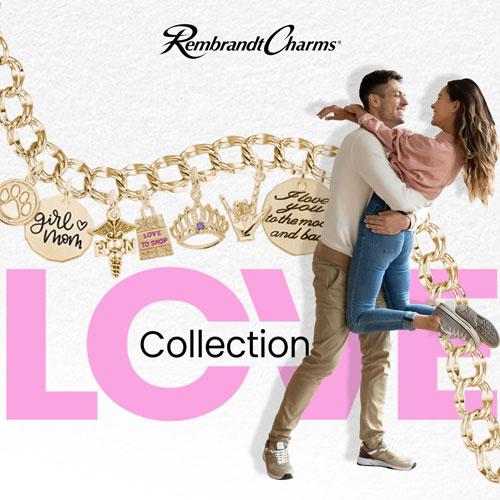 A charm is a sentimental journey you can hold in your hand to relive precious memories or recall special occasions for a lifetime. A charm is one of the easiest, most memorable gifts you can choose.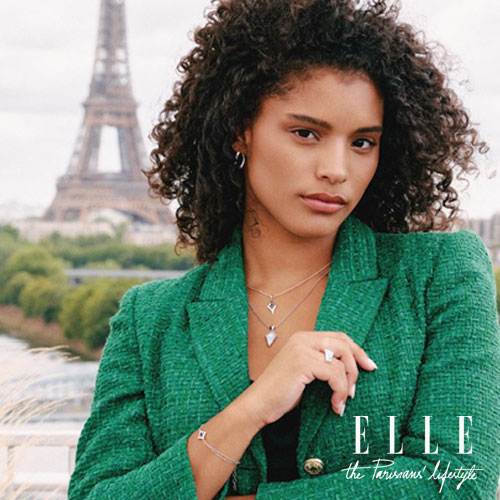 Elle Jewelry
Using fashion as benchmark for creative inspiration, ELLE Jewelry designs reflect the most up-to-date and ready-to-wear trends. ELLE Jewelry evolves from season to season, as colors and fashion trends change. The ELLE Jewelry collection offers a distinguished look and edge that is chic, modern, and bold.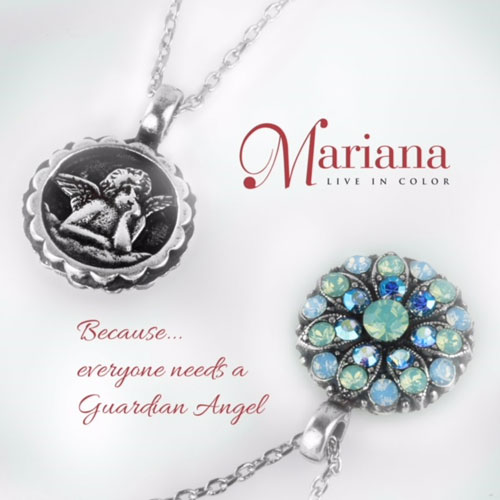 Mariana
Mariana's jewelry is famous all over the world. Her naïve colorfulness and her flawless interfusion between old and new, fabric and stone, material and spirit is visible in every one of her jewels. It is the foundation; the heart and the core of her creation.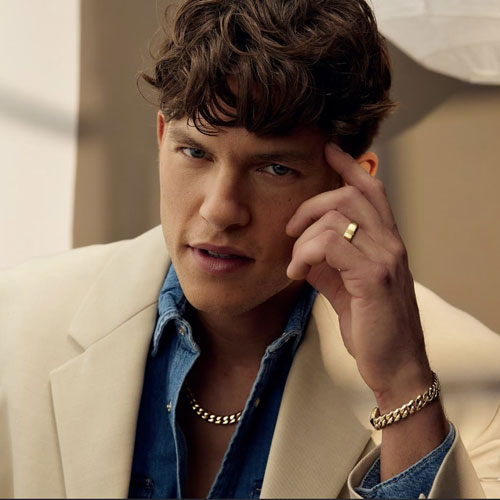 ARZ Steel
ARZ Steel crafts sophisticated style that can stand the test of time. So, whether the night is ending after the boardroom or carrying on into the pub, this is the brand to have as your wingman. Luxury and fashion combined in a Stainless Steel Jewelry Collection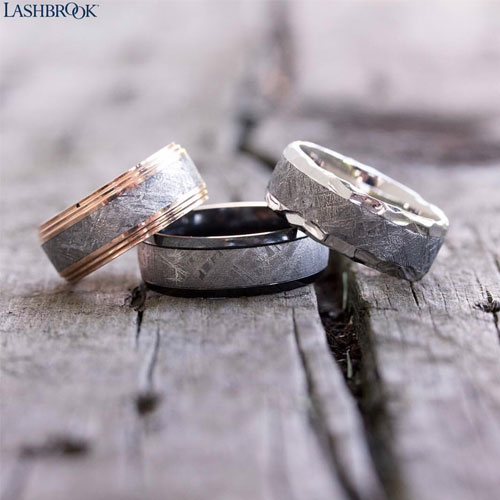 Lashbrook offers a wide variety of wedding bands for today's unique brides and grooms. Whether you are drawn to one of our simpler styles or one of our more elaborate award winning styles, you will wear your band from Lashbrook proudly.
Imperial Pearl
With unmatched skill and a poet's eye for beauty, Imperial selects only nature's true masterpieces that reflect ultimate expressions of the five pearl "virtues" – deep and radiant luster, flawless complexion, ideal shape, richest colors, ideally proportioned sizes. And so from oceans of pearls arises… The IMPERIAL Pearl.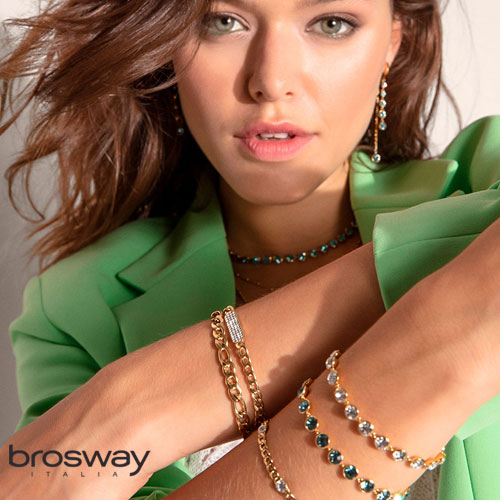 Brosway Italia
Brosway is a brand leader in the market of Italian fashion jewels. All the Brosway jewels are fashion creations which show quality, innovation and design.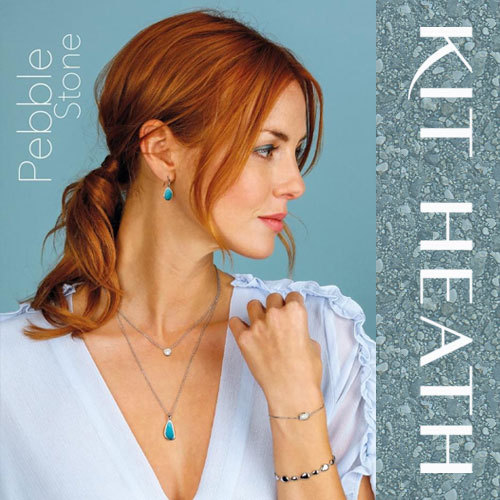 Kit Heath
Kit Heath, exclusive contemporary sterling silver jewelery, gorgeous designs inspired by love, life and the beauty of nature.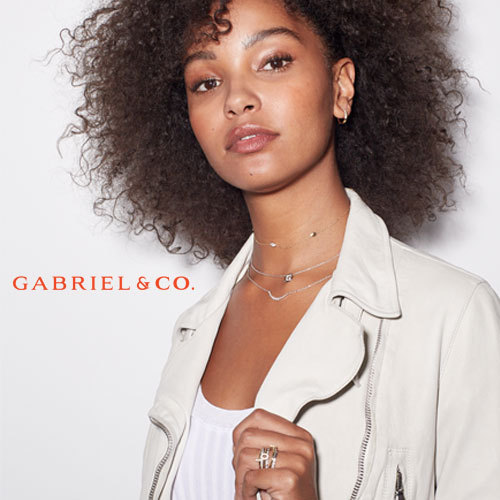 Gaby Comfort & Joy Show your love with charming jewelry so she can shine her light into the world.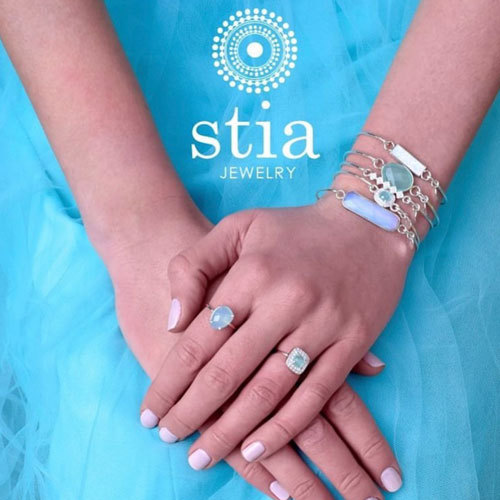 Stia
Inspired by high fashion, Stia Jewelry makes it easy to combine pieces to accommodate and embellish any wardrobe. Based on the belief that "a woman's jewelry collection has a lifetime of symbolic meaning," Stia Jewelry is truly geared towards enhancing that journey!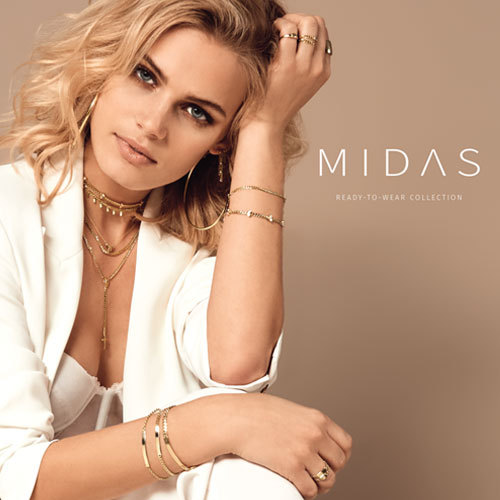 Midas
We have a wide variety of 10k, 14k, and 18k white and yellow gold jewelry. This includes an extensive sterling silver jewelry collection including chains, bracelets, pendants, earrings, and so much more.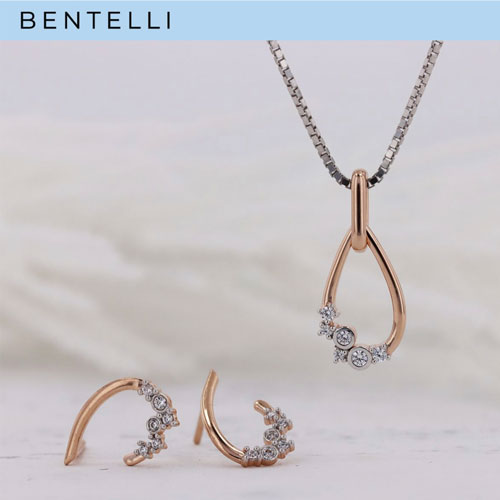 Bentelli
INSPIRED TO CREATE THE ULTIMATE IN AFFORDABLE LUXURY - BENTELLI WAS FOUNDED BY A DYNAMIC DUO, 5TH GENERATION DIAMOND DEALERS, AND JEWELERS. THE PAIR OF BROTHERS SOUGHT TO ENCOMPASS THE BRILLIANCE OF DIAMONDS, THEN ENCASING THESE SPARKLING GEMS IN STERLING SILVER FOR THE ULTIMATE MARRIAGE OF ELEGANCE AND STYLE.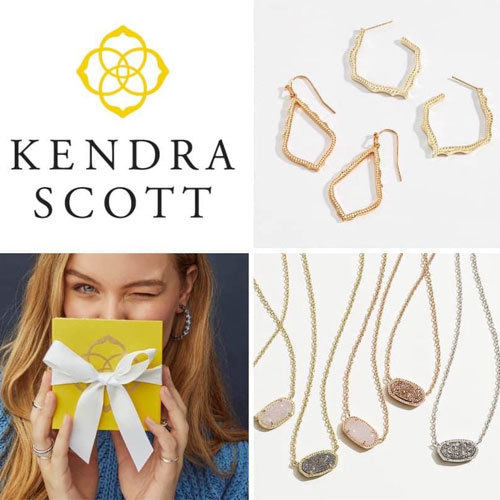 Kendra Scott
Kendra Scott, colorful gemstones, and quality design...beautiful accessories that make you feel like your most confident self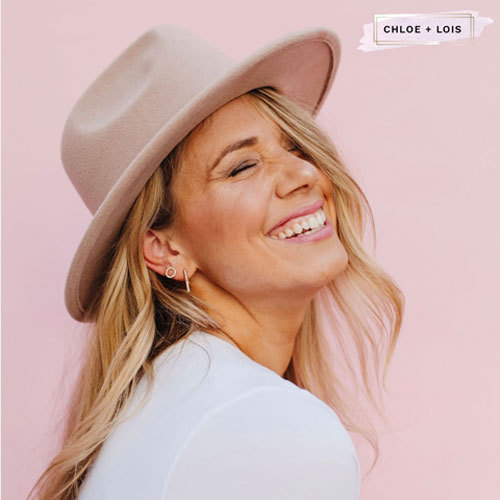 Chloe and Lois
Dainty Sterling Silver pieces perfectly packaged. Little Sparkles that make you Sparkle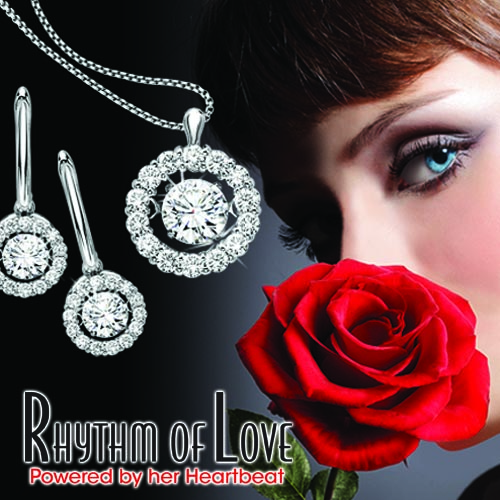 Rhythm of Love
This breathtaking collection features diamonds that are powered by the beat of her heart. Diamonds whose freedom of movement allows them to deliver unparalleled sparkle and brilliance.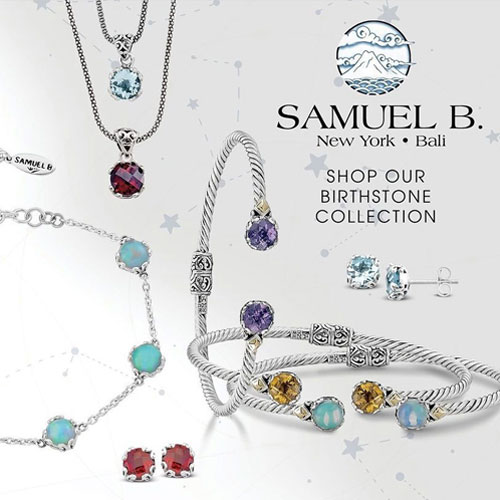 Samuel B.
Inspired by the immeasurable beauty of nature and the ancient traditions of Balinese and Thai jewelry craftsmanship, Samuel has made designing stunning jewelry his life's work.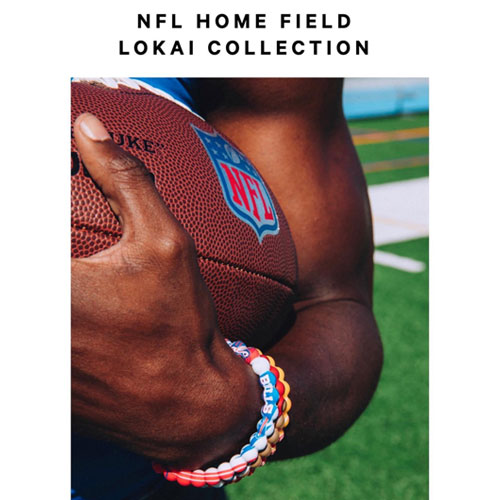 Lokai
"Life is a journey. Lokai exists to help you find balance between the highs and lows." —STEVEN IZEN, FOUNDER & CEO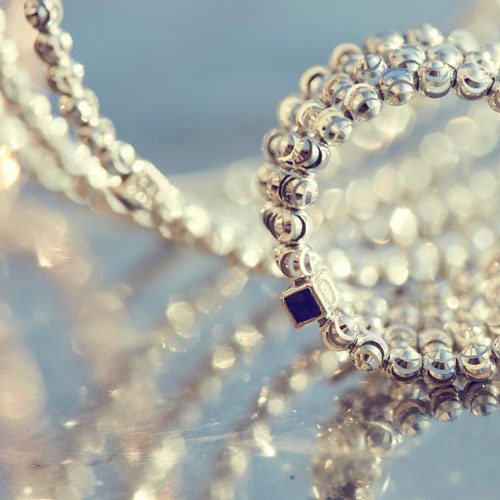 Officina Bernardi
The symbol of the Officina Bernardi brand identity is a small gold and silver bead, representative of the moon, manufactured with exclusive technologies and high-precision methods developed by Chrysos. Its special moon diamond cutting technique has a unique, changing and infinitive brightness with refractions, enhanced by a hand finishing process. The Moon bead is the essence of Officina Bernardi jewelry and the brand's unique brightness.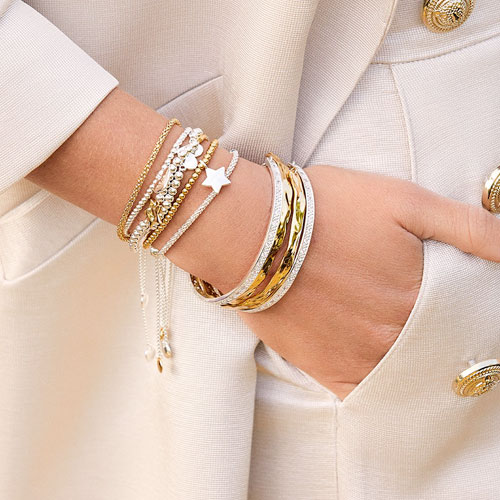 Katie Loxton of London
From KATIE LOXTON herself - "It has been so exciting to see the incredible reaction to our first collection this year and I am thrilled to introduce our gorgeous new spring summer additions. This collection has been a dream to design and I hope you love each and every piece as much as I do." Take a look at the incredible clutch bags and more.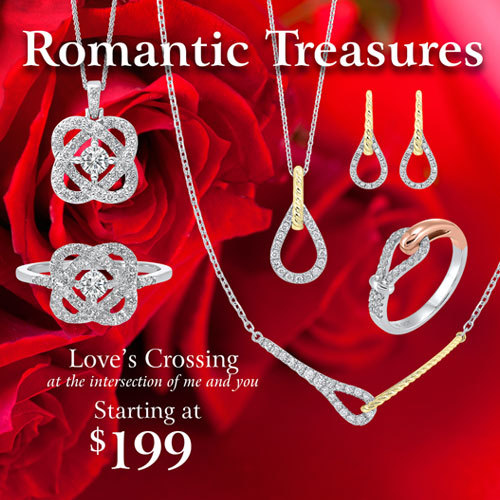 Love's Crossing
At the intersection of you and me, Love's Crossing by Twogether
Shy Creations
Shy's designs originate from a legacy stretching back over thousands of years. Inspired by the great civilizations, Shy expresses this heritage in his beautiful and inspirational jewelry.